WiFi-Enabled, App Control Litter Box by CATLINK
Every cat owner knows that deeply how bored and annoyed it is to handle the cat litter, and we are all expecting that someday someone whom could brought the new generation of litter box which is much smarter, much more automatically and truly free from annoyance.
With the app, you don't have to put the litter box insight. The app will tell you everything. Checking the waste drawer capacity and remaining litters on the app can be very easy. The app also helps you track the activity and usage of the litter box of your cat.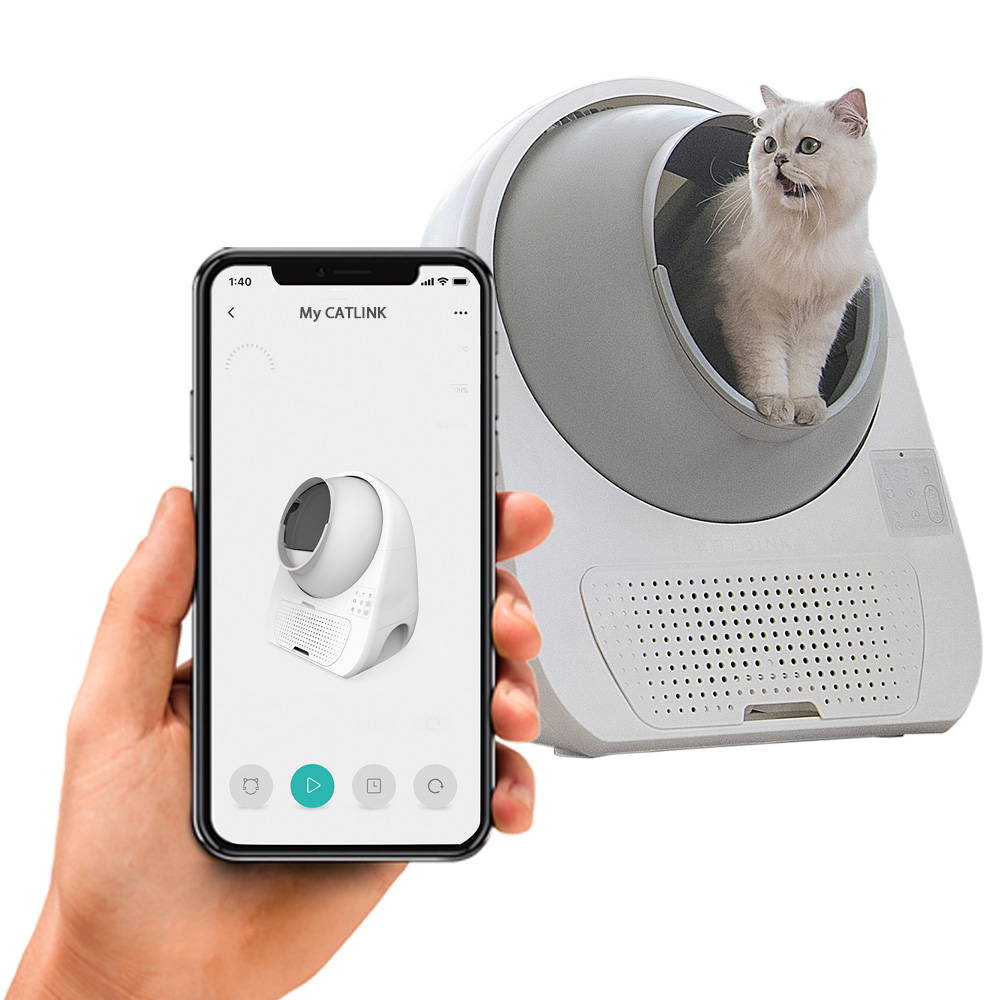 Each CATLINK litter box is equipped with our double protection system. With our cat sensor system, the litter box will stop cleaning when a cat get into it. Also, it will only start self-cleaning again when the last cat leaves the machine. If the litter box stops cleaning for any reason, you will receive a push notification on your phone to inform you that you should go check it in time. Never worry about your cat using the CATLINK litter box.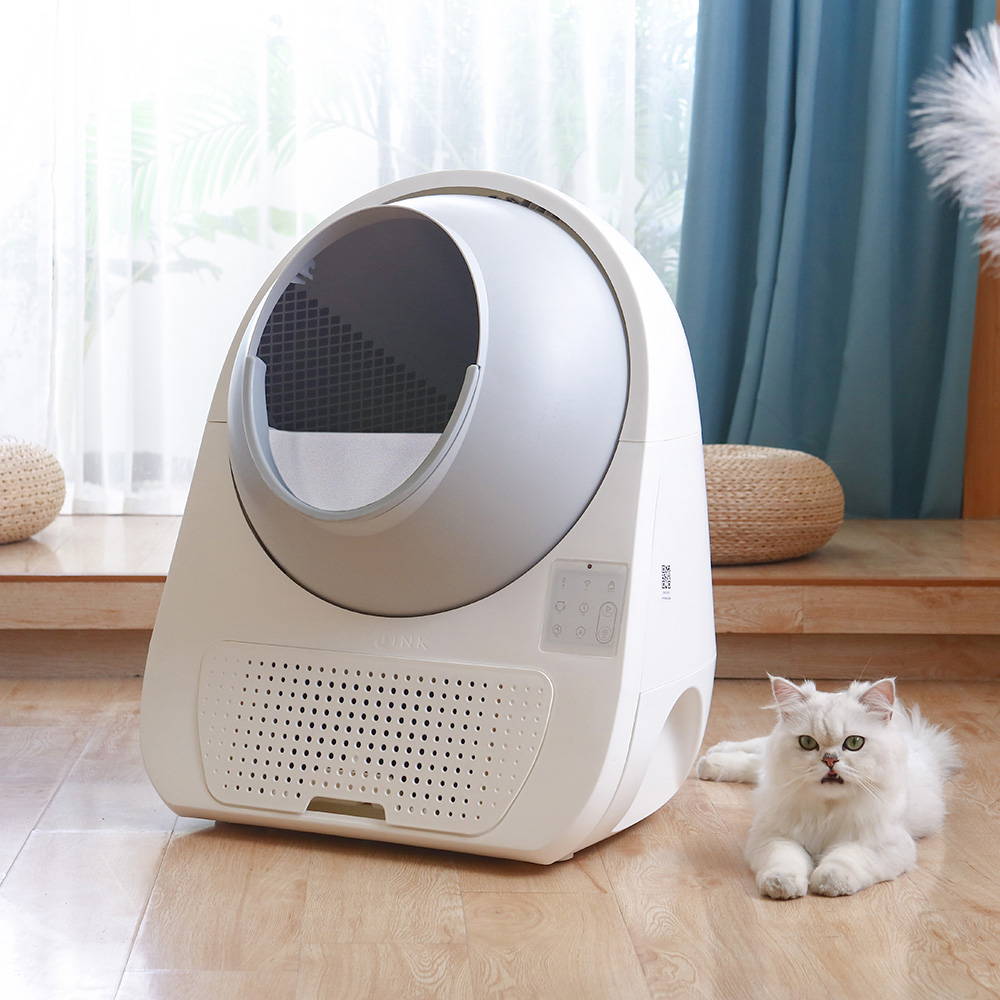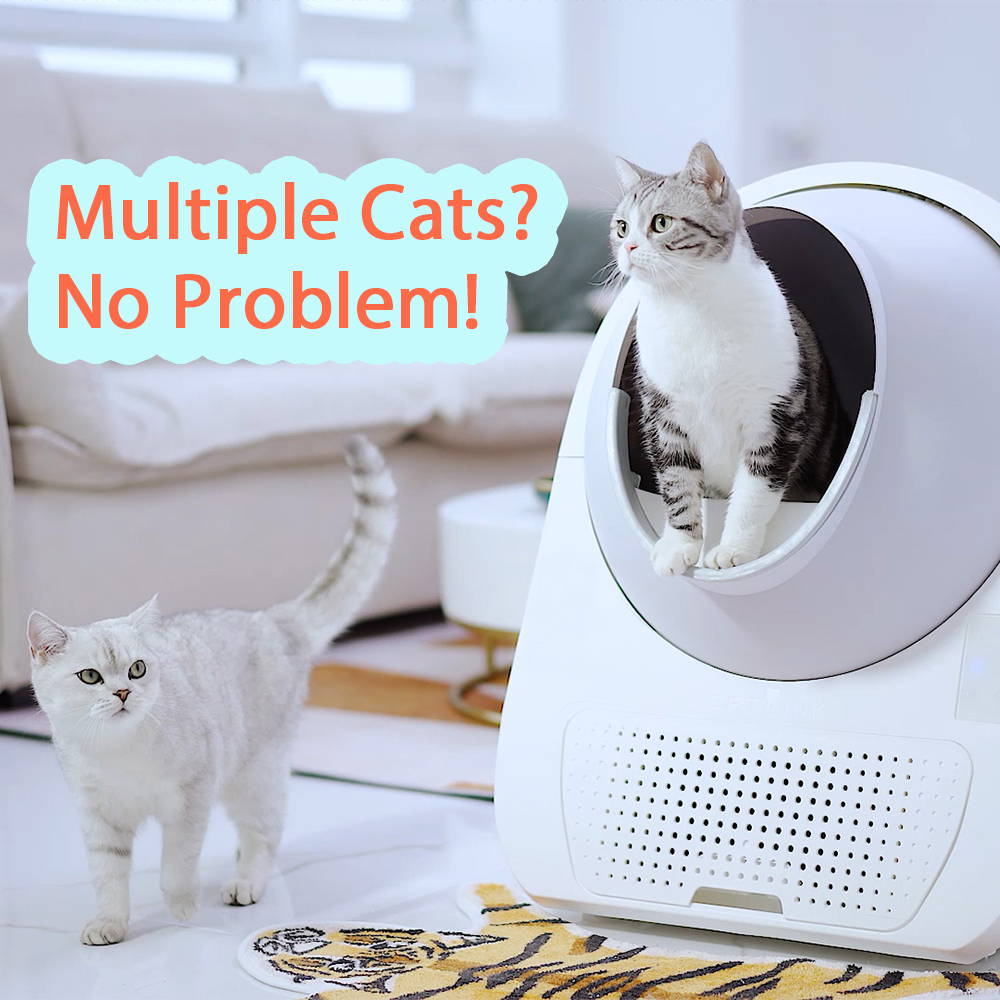 One CATLINK litter box is suitable for family of up to five cats. You don't have to buy multiple litter boxes when you have multiple cats. It only takes two minutes to finish the self-cleaning steps after use so each cat can always have a clean bed of litter to use.
And now with our CATLINK app, you can view the usage and activity of your cats, which will help track the health of different cats.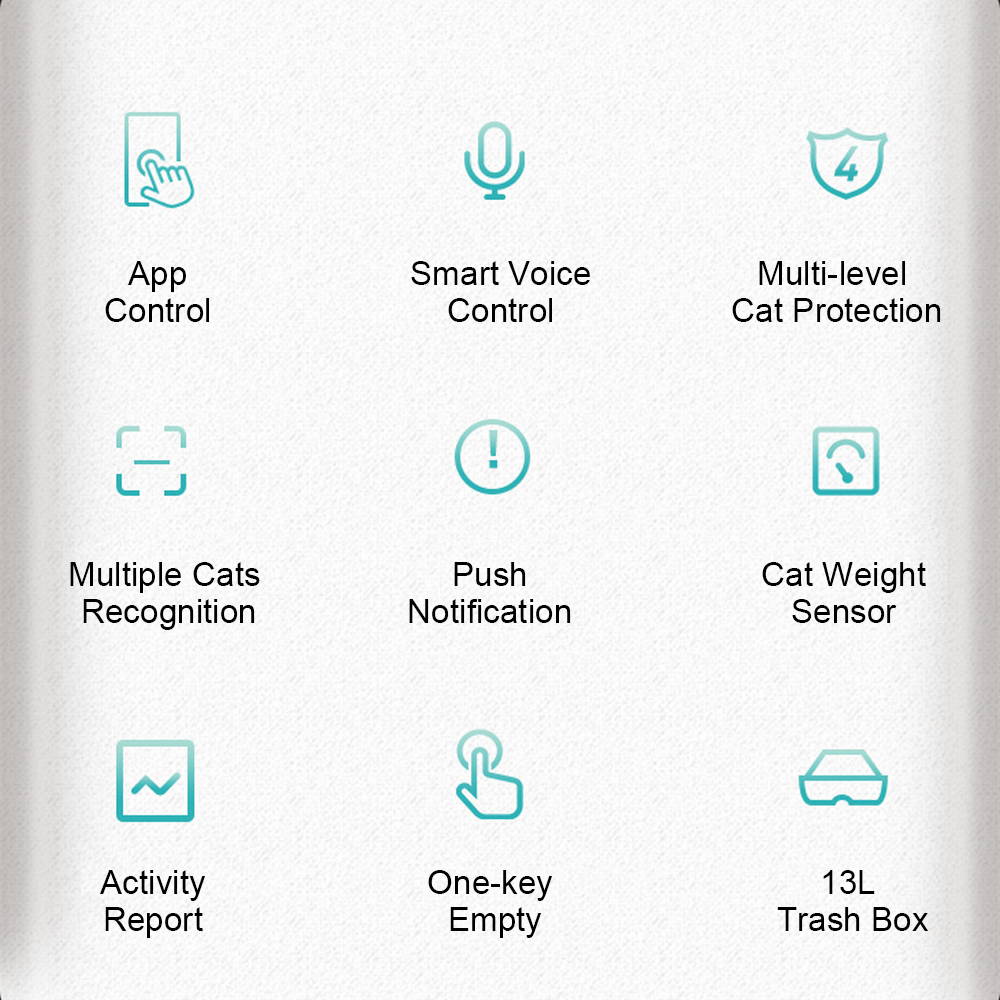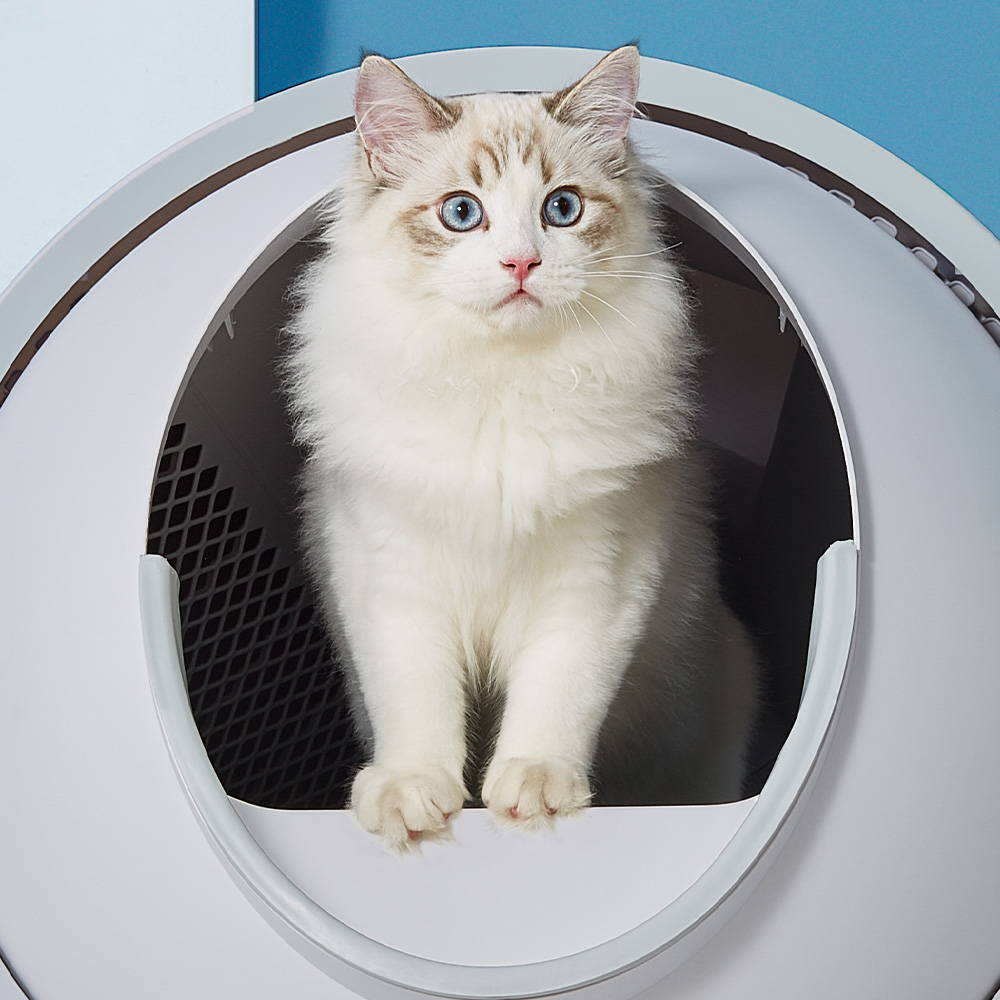 LITTER BOX sIZE AND COMPONENT OVERVIEW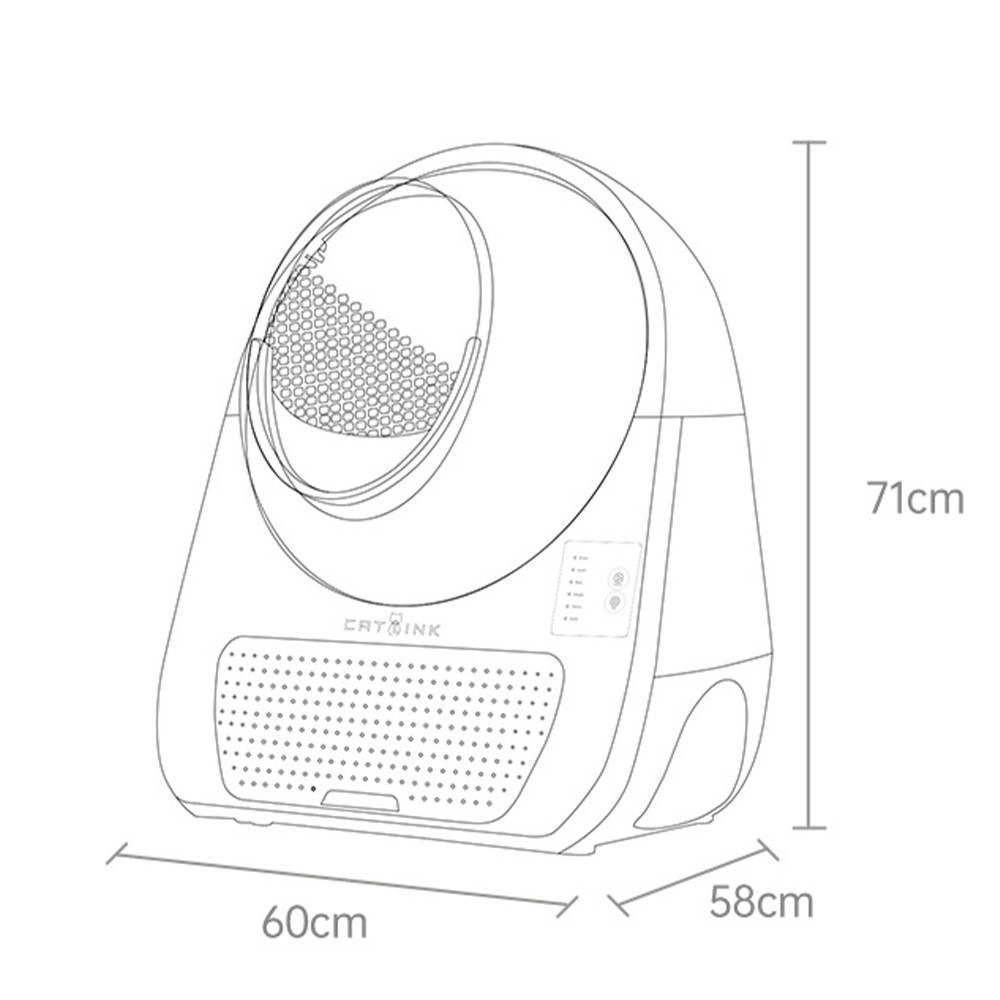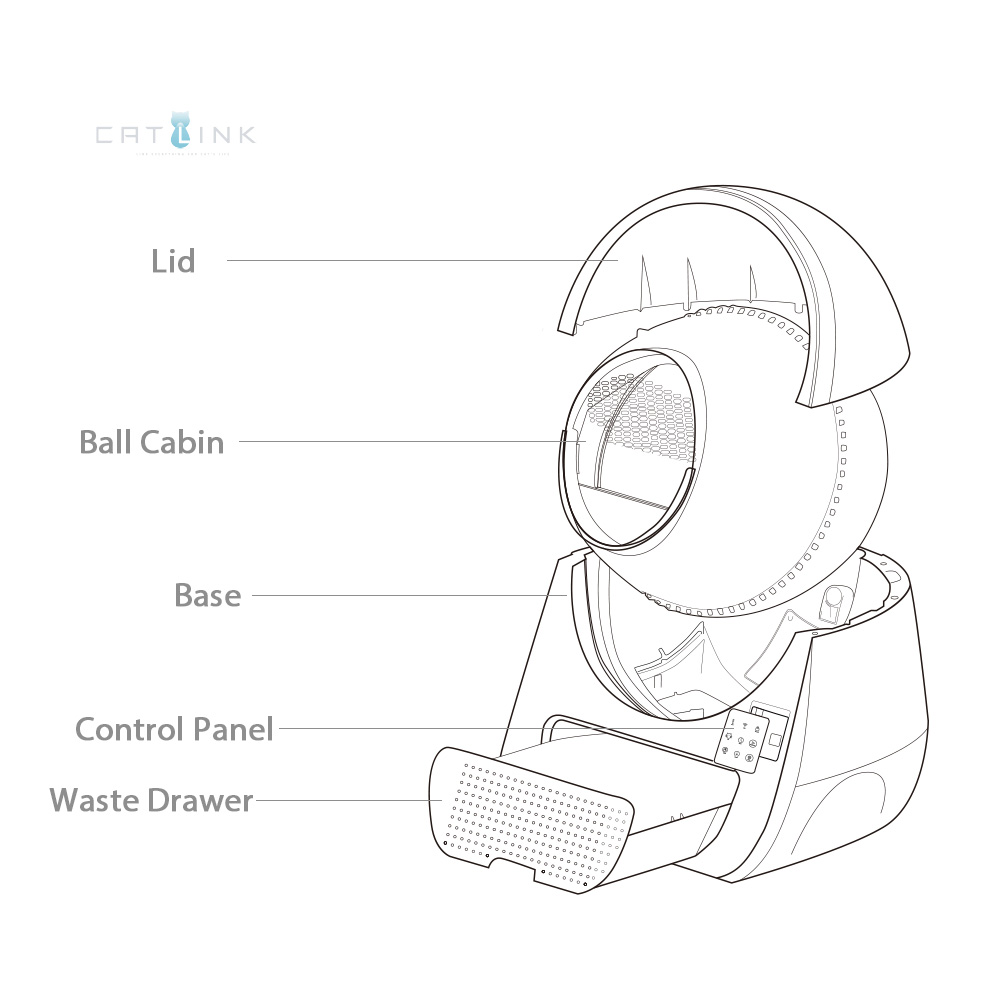 Size: 23.62"x22.83"x27.95"

Cats Supported: 3.3 lbs to 22 lbs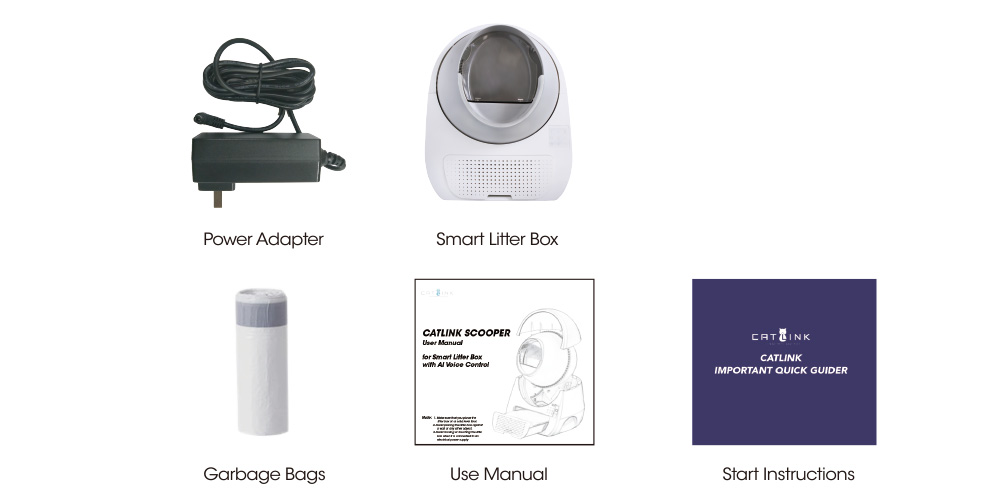 I have two cats or more cats, is that okay?
Can I use the app with both IOS and Android?
Can I connect the app to multiple CATLINK units?
Can everyone in the family use the app?
How often do I need to empty the waste drawer?
Does the CATLINK litter box require special litter?
Does CATLINK litter box require special litter?